This is an online exam preparation course on ZOOM for those aiming to pass N1 or N2 in the Japanese Language Proficiency Test (JLPT) on July 3, 2022.
Conducted by our team of teachers who pride themselves for bringing out the best in our students and maintaining the passing rate of more than 70% for N1 and more than 80% for N2 throughout the years at JET Academy, the course will be focusing on important points to look out for, and classes will be conducted in an easy-to-understand manner.
The classes in this course consists of 4 areas/subjects to focus on: Vocabulary (Monday), Listening (Tuesday), Reading (Wednesday) and Grammar (Thursday); each subject has a total of 10 lessons.
The subjects are selectable; applicants could opt to apply for all subjects or choose only the areas they would like to focus on.
If you are unable to participate the class on certain days, videos of the class could be accessed on YouTube.
JLPT
Preparation Course
Duration
Time
(Japan Standard Time)
Tuition Fee
N1 Class
18 Apr – 30 Jun
(Mon – Thu)
6:30pm – 8:10pm
(10 mins break in between)
All Subjects JPY 110,000
1 Subject JPY 30,000
2 Subjects JPY 60,000
3 Subjects JPY 90,000
N2 Class
18 Apr – 30 Jun
(Mon – Thu)
5:00pm – 6:40pm
(10 mins break in between)
All Subjects JPY 110,000
1 Subject JPY 30,000
2 Subjects JPY 60,000
3 Subjects JPY 90,000
Vocabulary
Listening
Reading
Grammar
Monday
Tuesday
Wednesday
Thursday
April: 18, 25,
May: 9, 16, 23, 30,
June: 6, 13, 20, 27
April: 19, 26,
May: 10, 17, 24, 31,
June: 7, 14, 21, 28
April: 20, 27,
May: 11, 18, 25,
June: 1, 8, 15, 22, 29
April: 21, 28,
May: 12, 19, 26,
June: 2, 9, 16, 23, 30
※This schedule is tentative, changes may occur.
※Classes for each subject will commence with 3 or more registered students.
※Study materials will be charged separately (JPY1,200-JPY1,800 per subject).
Those who intend to sit for JLPT N1 or N2 in July 2022.
Kindly access the Google Form through the QR code below and register at least one week before the class starts.
We will issue a payment invoice upon receiving your form, kindly make payment to the bank account stated in the invoice. As a general rule, payments made are not refundable.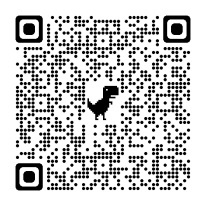 https://forms.gle/Xoc57vTPbvhH3Pgo6
Summer course is a 6-weeks program from July to August.

Throughout the 4 weeks in July, students will learn Japanese in a comprehensive manner, and they will be assigned into different classes according to their Japanese proficiency level. Students will also be invited to take part in the school's speech contest held in late July.
For extracurricular activities, there will be many opportunities to visit various places in Tokyo, watch performances like Kabuki, and enjoy events like the popular fireworks festivals.
For the remaining 2 weeks in August, the focus of study will be on conversational skills. While students learn how to speak more accurately and fluently, they can also have fun during conversational focused activities like interactive sessions with local university students.
Summer Course
Period
Class Level
Tuition Fees
Comprehensive Japanese
1 – 29 July 2022
(4 weeks)
Beginner Ⅰ・Ⅱ
Intermediate Ⅰ・Ⅱ
JPY 67,000
Conversational Japanese
1 – 12 August 2022
(2 weeks)
Beginner Ⅰ・Ⅱ
Intermediate Ⅰ・Ⅱ
JPY 40,000
※Screening fee JPY 20,000 + Admission fee JPY 25,000
※You can continue studying for 4 weeks from 22 August (Mon) to 16 September (Fri) even after the summer course ends. (Tuition fee from 1 July to 16 September is JPY174,000)
※Students are required to purchase the textbooks at bookstores; teaching materials used in the class will be charged JPY400 per month.
※All students are required to purchase the insurance for accident compensation (JPY200 monthly). However, this insurance does not cover normal illnesses and injuries, and such, it is advisable that students also purchase insurance for overseas coverage before leaving their home country.
1 – 29 July (4 weeks): Monday – Friday, 9:00am – 12:40pm. No classes on Saturday, Sunday and public holidays. Afternoon classes will be held once or twice a week.
1 – 12 August (2 weeks): Monday – Friday, 10:00am – 12:40pm. No classes on Saturday and Sunday.
※There will be class on 11 August (Thu) despite being a public holiday.
Applicants with beginner-intermediate level proficiency
Submit the ① Application Form ② Personal History ③ Passport Photo ④ Passport Copy in PDF to [info@jet.ac.jp] at least one month before the commencement of class.
The payment invoice for screening fee, admission fee, tuition fee, etc. will be sent out. Please make payment through one of the payment methods available.
After payment is confirmed, the school will send out the Letter of Admission.
※The fees paid are not refundable under any circumstances.
Apply for a temporary visitor visa (90 days) or working holiday visa at the Japanese embassy in your country (if necessary). Other required documents could be found at the embassy.
We will propose a lesson plan according to your preferred time. Apart from one-to-one private lessons, semi-private lessons in groups of 2 to 5 people are also possible.
Lessons are flexible and can be tailored to your goals, such as focusing on speaking, learning Kanji, preparing for JLPT, and preparing for entrance exams and employment interviews.
Until today, we have continued to provide Japanese lessons for care worker candidates at the request of medical facilities and foreign government agencies.
Online lessons and on-site lessons are also available.
Please contact us for more information.
Private lesson /
Semi-private lesson
(50 minutes lesson, per person)

1 to 1 Private Lesson JPY 5,000
1 to 2 Semi-private Lesson JPY 2,700 per person
1 to 3 Semi-private Lesson JPY 1,900 per person
Kindly enquire with us for pricing of group of 4 people and above.
※Screening fee and admission fee will not be imposed for private and semi-private lessons.